Monday, I spent the day with a select group of top-notch entrepreneurs in Toronto Canada sharpening the saw, refining our purpose and improving our businesses. One of the key concepts we continued to focus on was "Who, not How!".
When most entrepreneurs (including me) face a challenge, our first reaction is to ask: "How do I solve this problem."
Start to Ask WHO, not HOW…
The idea that as soon as I come up with an idea, my sole responsibility is to ask, "Who am I going to tag in to implement this project?" It has been an absolute game-changer.
If you want to create massive impact, you need to overcome old habits and begin to view human capital as an abundant resource. From there, curate a strong and passionate team to support you and act as your WHOs.
By delegating the HOW to my WHOs, my productivity and my overall passion go through the roof, because I can remove myself from the mental weight and obligation of unfinished projects, allowing me to focus on what I truly love to do.
No matter how well a performer or athlete prepares or how talented he or she may become, they cannot perform to their highest ability or put on the best show possible without a team to back them up. They have surrounded themselves with the right WHOs.
We would like to introduce you to some of the new members of the team and reintroduce you to some members who have been servicing you for some time.
Here at Franklin Wealth Management, we believe very strongly that proactive wealth management requires a team approach. By working as a team, we are able to provide the highest level of service possible to our clients. Franklin Wealth Management functions as a unit when providing financial planning and investment management services to our clients. In this way, we maximize the knowledge and resources we are able to offer, as well as our availability to assist you personally. We think you will enjoy working with each member of our team.
Over time we have continued to expand the capabilities of our team with individuals of varied skills who complement each other well and help provide the level of service you have come to expect. Many are not as aware of all that happens behind the curtain and we think it is paramount that our back-stage processes are as well developed and functional as our front stage processes.
YOUR TALENTED TEAM OF WHOs WORKING TOGETHER TO HELP YOU ACHIEVE YOUR GOALS
Joe Franklin, is the founder and president of Franklin Wealth Management and is very involved in our Referral and New Client Process, providing oversight to make sure we fully understand your situation and goals.  In addition, Joe continues to be involved with select client relationships by providing the proactive contact and insightful advice that our clients have come to expect from us.  As part of our research team, he also assists with our investment selection and due diligence process.
Robert Pragnell, a stickler for details, serves as the Chief of Compliance for our firm.  For over twenty years Robert has enjoyed working with clients to make sure all the details are looked after in their financial lives.   His clients appreciate his conscientious approach to helping them achieve their goals and managing investments.  He is very involved behind the scenes, providing extra oversight to make sure we fully understand your situation and goals.  In addition, Robert continues to be involved with client relationships, making sure that clients are progressing toward their goals and maintaining their financial fitness.
Skip Garmany began his career as a Financial Advisor in October 1986 and has served as both a wealth advisor and a Sales Manager over the past 30+ years.  He is a Chartered Retirement Planning Counselor is very involved in our Referral and New Client Process, making sure we fully understand your situation and goals.  In addition, Skip continues to service families providing the proactive contact and insightful advice that our clients have come to expect from us.
Carter Payne serves as a Relationship Manager on our team.  He assists the Wealth Advisors in preparing financial plans and investment updates for client meetings, and meets with clients to go over their progress.  He acts as the first set of eyes and ears for our clients and communicates with clients regarding scheduling, educational workshops and social events.  He is involved in updating our Wealth Management System and will do everything that he can to ensure that you are able to access your accounts whenever you need.
Our Team Leader, Dan Norey, primary responsibility is with trading and compliance. He assists the advisors with the placement of client transactions and maintains the various mutual fund, ETF and equity models.  He also helps out with the preparation for Progress Reviews, compiles various reports, and updates the Wealth Management System, Account View, and Morningstar Workstation research system.  As the Team Leader, he is cross-trained in every job duty at Franklin Wealth Management and can fill in when needed.
As our Operations Manager, Corey Higby works to ensure our clients have everything needed for easy access to their financial accounts.  He also works behind the scenes as our Technology Coordinator, keeping Franklin Wealth on the forefront of data and systems integration.  This enables our team to operate at peak efficiency, which helps us maintain the highest possible level of client satisfaction.
Maureen Lindner is the Creative Project Manager with Franklin Wealth Management.  She earned her Project Management Professional (PMP) in 2008 and has worked in Project Management in Marketing, Media, Financial Services, and Information Technology for thirty years.  She is instrumental in automating our many processes and works tirelessly to plan and organize all the events and workshops we put on for our clients.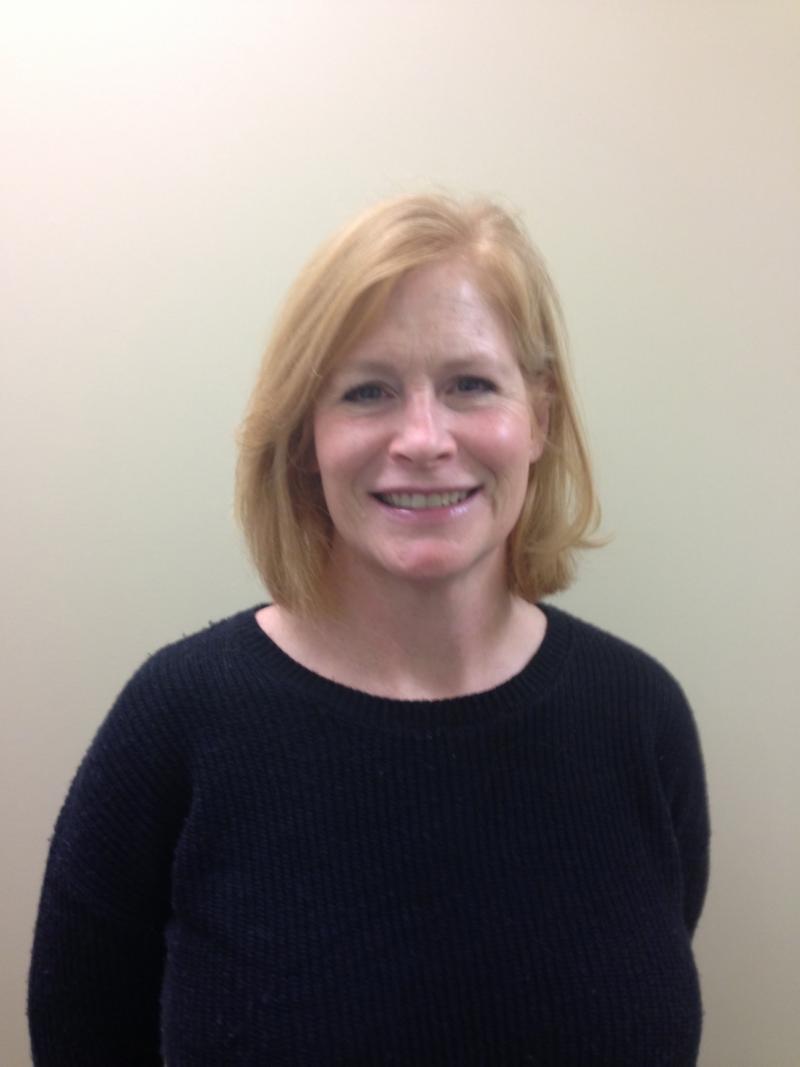 We recently welcomed Kathy Jennings as our Director of First Impressions and she has gotten up to speed rather quickly. She handles a bit of everything from welcoming clients, the phones, to registering folks for various events, filing and simply whatever needs to get done.
We firmly believe in frequent communication between us and our clients.  Perhaps nothing is as important as keeping you apprised of timely and relevant market events.   To that end, you may expect to receive periodic updates, newsletters, and workshop and client event invitations from our office.  This is just one more way for us to maintain a standard of excellence for each of our clients.
Joe D. Franklin, CFP is Founder and President of Franklin Wealth Management, and CEO of Innovative Advisory Partners, a registered investment advisory firm in Hixson, Tennessee. A 20+year industry veteran, he contributes guest articles for Money Magazine and authors the Franklin Backstage Pass blog.  Joe has also been featured in the Wall Street Journal, Kiplinger's Magazine, USA Today and other publications.
Important Disclosure Information for the "Backstage Pass" Blog
Please remember that past performance may not be indicative of future results.  Indexes are unmanaged and cannot be invested into directly.  Index returns do not reflect fees, expenses, or sales charges. Index performance is not indicative of the performance of any investments.  Different types of investments involve varying degrees of risk, and there can be no assurance that the future performance of any specific investment, investment strategy, or product (including the investments and/or investment strategies recommended or undertaken by Franklin Wealth Management), or any non-investment related content, made reference to directly or indirectly in this blog will be profitable, equal any corresponding indicated historical performance level(s), be suitable for your portfolio or individual situation, or prove successful.  Due to various factors, including changing market conditions and/or applicable laws, the content may no longer be reflective of current opinions or positions.  Moreover, you should not assume that any discussion or information contained in this blog serves as the receipt of, or as a substitute for, personalized investment advice from Franklin Wealth Management.  To the extent that a reader has any questions regarding the applicability of any specific issue discussed above to his/her individual situation, he/she is encouraged to consult with the professional advisor of his/her choosing. Franklin Wealth Management is neither a law firm nor a certified public accounting firm and no portion of the blog content should be construed as legal or accounting advice. A copy of Franklin Wealth Management's current written disclosure statement discussing our advisory services and fees is available for review upon request.