Find out who you are and do it on purpose. – Dolly Parton
I enjoyed seeing everyone again at the Lookouts game Friday night. It has been well over two years since we last spent time with clients and their extended families at the ballfield, seeing the joy on our children's faces watching the fireworks, meeting Looie for the first time, and enjoying all the little things that makes an outing at the Lookouts a wondrous time. I enjoy seeing my kids and others get excited about ice cream sandwiches, run around with their friends, experience the anticipation of a foul ball landing close by or watching the locomotive peek out when our team hits a home run. My youngest has learned to appreciate the game itself and watches with a new level of appreciation as he understands more of what the players are doing and scenarios that he has experienced himself while playing.
I feel very lucky to have a good team around me. They allowed me to enjoy spending time with everyone, ensuring everyone also had a great time. Entertaining is so much easier when everyone does their part and most everything goes according to plan. My daughter and her friend even chipped in the other night, helping to sign everyone in at the pavilion.

I have always believed that I can accomplish more in a day than anyone else, but as I've grown older, my endurance is not what it once was. Planning, prioritizing, simplifying, automating, and delegating become more and more beneficial. Finding and helping others find their unique abilities becomes more meaningful as we move closer and closer to the one thing we are born to do. We just have to find others who are born to do all the things that don't fit in our own wheelhouse. I feel extremely blessed to have Jennifer in my life to help me be my best self at home. All the members of our team allow me to better focus on the things that are of the highest value to our organization as they focus on the areas where they provide the highest value. For more on unique ability please feel free to read this article.
My personal passion is helping others discover and achieve purposes greater than themselves. When the time comes that I am no longer primarily a wealth advisor/ financial planner, I want my mission, meaning, and purpose to grow even stronger in this regard. I would hope all those we work with find something they are passionate about and pursue meaningful purposes when they enter the next chapter of their lives. Read this for more about finding purpose.

I sometimes find myself trying to take on too many activities and engage in too many projects. I feel many others suffer from this same pent-up desire to try to do too much. This may be especially true now that we have been freed from a Covid induced incarceration in our own homes and neighborhoods. With most of America vaccinated, it seems that many of us are trying to make up for lost time. We are free again. We can travel, go to conferences, see friends, host parties, teach classes, shake hands, hug necks and be more human again. But trying to do everything at once can quickly lead to burnout and quality may suffer when trying to take on too much.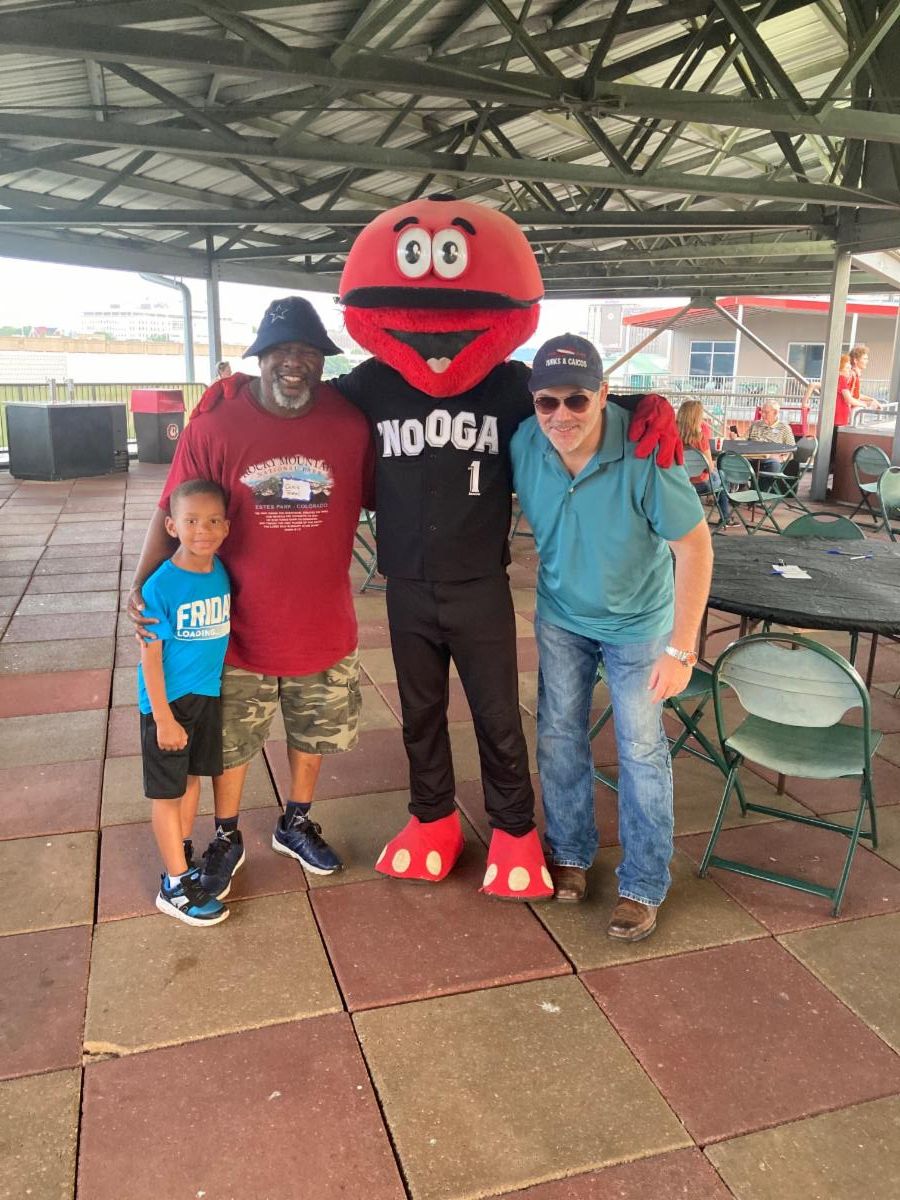 Getting enough free days on the calendar is extremely important because it allows us to relax, recharge, and be that much better when the curtain goes up and it is "game time". I have found over time that I and everyone else on our team works more effectively and efficiently when we are given this time to relax and refresh ourselves. On the morning we left for the Keys our kids were up at the crack of dawn and ready to head to the airport, almost as if it was Christmas morning. Jack and Sydney were excited to get out of Tennessee and go diving again while Walker at age ten was set to dive in the ocean for the first time. We were able to dive around the Christ in the Abyss statue on this trip and saw lots of lobster, crab, and even a shark or two. Walker had studied the fish and it was thrilling to see him experience seeing some of these colorful fish for the first time. We even had a chance to go deep sea fishing. I was feeling good about catching an especially big red snapper until Walker caught an even bigger one with seemingly less effort reeling it in.
After these free days in the Keys, our family traveled to Hollywood, Florida where I, along with Angie from our office, was able to attend our first conference after more than a year. Jack, my middle son, enjoyed talking about how I was "going to school" every morning. My family checked out of the hotel before the conference was over and they got a really big kick out of picking me up at the front of the hotel from the "car rider line".

Time spent "sharpening the saw", exploring best practices with other advisors, and learning what we can to stay ahead of the trends is a big priority for us. It allows us to prepare and plan for longer-term more important goals for the business. Dan Sullivan, the founder of "Strategic Coach" calls these types of days "Buffer Days". These are days where we take time to prioritize, plan, prepare for the days ahead, and make sure we are our best when we take the stage serving clients. As our team has grown, I have found it beneficial to have "creative thinking", learning, goal setting, researching, and prioritizing buffer time where it can be best to work alone and uninterrupted. We also like to make sure we set aside enough buffer time to work together and make sure we are prepared for upcoming client meetings, events, discussions, and team-building activities where we build relationships and deliver our highest value.
When we take time to schedule plenty of "Buffer Days" it allows us to be our best. It allows us to perform like a top athlete on game day or an actor on stage. It can be easy to let other activities eat into this preparation time and this time may not seem as important as time performing, providing the highest amount of value. Time spent with our team preparing for upcoming meetings allows us to be at our best. We want to always make sure we take enough "Buffer Days" and schedule this time to make sure our "Focus Days" are as productive and valuable to clients as possible. On our Monday "Buffer Days" we work to make sure we have everything planned out for what we want to accomplish for clients. On Wednesday "Buffer Days" we focus on team issues, and our most important goals and projects as a team. We as a team value our "Buffer Days". During these days we are able to take time to plan and prepare so we are best on our "Focus Days".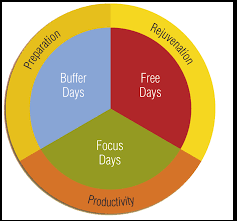 I felt extremely blessed to just be able to "show up" at the Lookouts and entertain. Everyone on our team did a great job freeing me up to make sure everyone had a great time. Madison, our just out of college Marketing Associate was an "All-Star" this past week.
Anxiety is the natural result when our hopes are centered in anything short of God and His will for us. —Billy Graham
I strongly believe that when we start to prioritize anything above our relationship with God, all else suffers. My morning bible study, prayer, meditation, exercise, and gratitude rituals are a big part of my morning ritual. When we think of Him first, worries fade away as we keep our mind on what matters most. His purpose for us is much larger than anything we can dream up for ourselves.
I have found when I focus on my purpose, being the best version of myself, taking time to prepare, plan, communicate with teammates, and most importantly putting God first, all else seems to effortlessly fall in place. I want to encourage my teammates to help me realize when they notice I'm not doing the little things like sharing wins, gratitudes, priorities, and the like. I want to encourage Jennifer to help me stay focused on my rituals and put our focus on God at all times.
I think a lot of us during these Covid recovery days may be trying to do too much to catch up on "missed experiences". I hope this message helps at least a few people realize that catching up with the missed-experience idols is not near as important as becoming the best version of yourself that God created you to be.
I find the best way to love someone is not to change them, but instead, help them reveal the greatest version of themselves. – Steve Maraboli
Joe D. Franklin, CFP is Founder and President of Franklin Wealth Management, and CEO of Innovative Advisory Partners, a registered investment advisory firm in Hixson, Tennessee. A 20+year industry veteran, he contributes guest articles for Money Magazine and authors the Franklin Backstage Pass blog. Joe has also been featured in the Wall Street Journal, Kiplinger's Magazine, USA Today and other publications.
Important Disclosure Information for the "Backstage Pass" Blog
Please remember that past performance may not be indicative of future results. Indexes are un-managed and cannot be invested into directly. Index returns do not reflect fees, expenses, or sales charges. Index performance is not indicative of the performance of any investments. Different types of investments involve varying degrees of risk, and there can be no assurance that the future performance of any specific investment, investment strategy, or product (including the investments and/or investment strategies recommended or undertaken by Franklin Wealth Management), or any non-investment related content, made reference to directly or indirectly in this blog will be profitable, equal any corresponding indicated historical performance level(s), be suitable for your portfolio or individual situation, or prove successful. Due to various factors, including changing market conditions and/or applicable laws, the content may no longer be reflective of current opinions or positions. Moreover, you should not assume that any discussion or information contained in this blog serves as the receipt of, or as a substitute for, personalized investment advice from Franklin Wealth Management. To the extent that a reader has any questions regarding the applicability of any specific issue discussed above to his/her individual situation, he/she is encouraged to consult with the professional advisor of his/her choosing. Franklin Wealth Management is neither a law firm nor a certified public accounting firm and no portion of the blog content should be construed as legal or accounting advice. A copy of Franklin Wealth Management's current written disclosure statement discussing our advisory services and fees is available for review upon request.