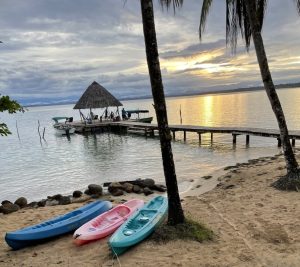 BACK TO NATURE – PARADISE FOR JENNIFER
When we visited Costa Rica earlier this year, we had a day long layover in Panama City.  Throughout the trip Jennifer noted how she would love to see more of Panama, particularly Bocas del Toro.  She loved hiking through the rainforest with guides showing us all the wonders of nature and taking boat tours to see the whales and dolphins.  The kids grew a little weary of being off the grid, living among the animals and nature, but I knew Jennifer would immensely enjoy heading back to something similar.
 LIFE IS A GIFT – ENJOY
It has been less than a year since Jennifer suffered a diving accident off the coast of Belize.   In February, I would never have expected we would be vacationing again on a small island, this time of the coast of Panama.  Jennifer loves animals and being close to nature, and where better to do this than getting off the grid in Bocas del Toro, Panama.  We have not been diving this time around although snorkeling was on the menu.
Jennifer went into shock and had to be airlifted to the hospital from Turneffe Bay in Belize in February of this year.  We spent several days seeing her through hyperbaric chamber treatments, helping to regain full brain and bodily function.  It was a scary time, but also a time to help me fully appreciate her and the life we are living together.
The first of our articles on this trip can be found by following the link to An Unbelizable Adventure.
Jennifer turns fifty this month, and I want her to truly know how much I love her.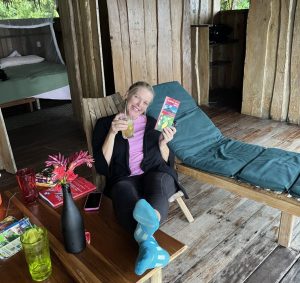 A MONTH OF GIVING
Last month, Angie Ship in our office also turned fifty and her daughter and friends instituted "31 days of Angela" with a small gift every day.  She gave me lots of good ideas for little things I can do for Jennifer also on a daily basis.
I have been writing little notes for Jennifer each day with a riddle for her to solve.  She solves the clues for the gift that is in store for her that day and can then enjoy it. These are mostly small things like binoculars to see Jack race in the rowing competition and view birds on our trip, or something I've found on her wish list on Amazon.
We have stayed he last few days at a resort called Al Natural.  We've been sleeping under mosquito nets in a bungalow directly over the waves.  We've been able to watch the fish, sting rays and reef sharks swim by and awake to the sunrise reflecting off the water.
We've hiked most mornings when It hasn't been raining.  On our hikes we have seen more sloths, monkeys, and different varieties of birds we did not see in Costa Rica this Summer.  The night monkeys came to visit around dinner time a couple of nights ago and our neighbor in the bungalow down the beach pointed out a boa constrictor in a tree the other day.
It is sometimes refreshing to get off the grid.  Wi-Fi availability was 15 minutes down the beach and there were no electrical receptacles in our bungalow.  We argued a little over who would get the USB pug for the phones, but we quickly learned to be more proactive in planning and charging our devices.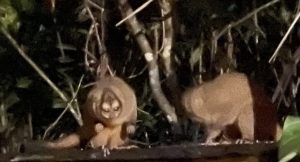 We visited a permaculture and chocolate farm a couple of days ago, located on the largest hill in the Bocas Islands.  The "farm to table" tropical dishes were amazing.  We learned a lot about the plants that grow well in Panama including medicinal properties and where to find the red frogs that had been evading us.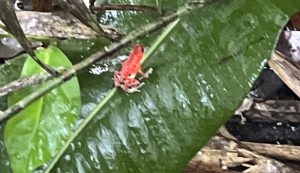 We are now heading back to civilization.    Last night we stayed in Bocas Town where there is an abundance of hot water, wifi, electrical plugs and boats speeding past.  It will be great to get back home today to see our family and friends.  I also have several surprises and gifts in store for Jennifer for the remainder of her "Fiftieth Birthday Month".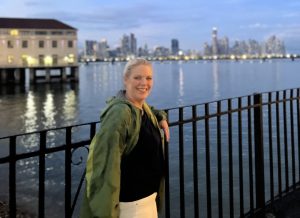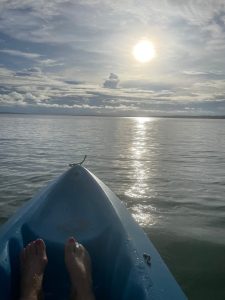 Forbes Recognized Joe Franklin as one of the Top Advisors in Tennessee
4700 Hixson Pike
Hixson, TN 37343
(423) 870 – 2140
www.Franklin-Wealth.com