IN PURSUIT OF HAPPINESS: CONSIDER GRATITUDE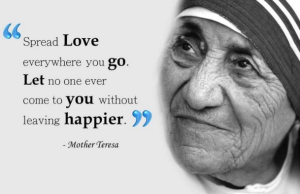 This year we started celebrating Thanksgiving a little later than usual.  This may have seemed to be the case, but the focus shifted somewhat from gratitude for Jennifer, my wife, to gratitude and thanks for all that we have been blessed with.
Jennifer celebrated her 50th birthday last month.  I and others feel extremely grateful to have her in our lives.  Her birthday month ended yesterday, and I wanted to make it a month she can remember for some time to come.  I was asked recently how I could possibly top what we did for her 50th, but I don't plan on being overly concerned about this for another decade or so. For more on making Fifty Fabulous for my Wife feel free to follow this link.
This is my favorite time of year when we spend time fellowshipping with family and friends and can reflect on our blessings.  Likewise, our trials can also prove to be a blessing for others, when we choose to share our experiences to help others deal with rough periods of their lives.  While many Thanksgiving celebrations involve large gatherings of multiple generations, ours seems to stretch over several days to insure we are able to see all our loved ones.   We have already celebrated twice last week, and we plan on connecting with my family again on Sunday to enjoy time with my brother and his children.  Everyone encounters trials, tribulations and rough periods, but it is those who are able to find things to be grateful for that come out ahead.
GRATITUDE: THE FIGHT AGAINST ANXIETY
I've written many times about how giving thanks and finding things to be grateful for rewires the brain to think in terms of abundance and helps train us to be filled with happiness and joy. Gratitude allows us to cast our worries to the heavens and refocus on the good. It allows us to see past obstacles, allows prayers to be answered and allows others to see our joy so that we in turn may brighten their lives.
Sometimes it is not easy to give thanks, especially when heartache is at the forefront of our hearts and minds. However, it is good to remember that thankfulness does not mean that our pain has not diminished. Life is hard. Consequently, our lack of gratitude can actually cause our pain to intensify with our end result causing more harm than good.
THIS HOLIDAY SEASON, WHY NOT TRY SOMETHING NEW? 
KEEP A GRATITUDE JOURNAL
Though we may not always recognize it, we are truly blessed. Thankfulness actually trains our minds to see and acknowledge our blessings so that we may experience them more fully. If you have trouble finding things to be grateful for, I encourage you to keep a gratitude journal throughout the holiday season. Writing down three things to be grateful for each day can help train us to see the good in the little things, all the while expanding our happiness and allowing our gratefulness to positively influence others.
Over the years, I have developed a greater appreciation of journaling.  Writing down feelings allows us to self- reflect, address inner demons, cast them out and reflect on the good. Journaling keeps our thoughts organized, helps record ideas, relieves stress, boosts memory, and inspires creativity.  When we are journaling, it is also a great time to set, review and make progress toward the achievement of our goals and dreams.
MEDITATE & EXPERIENCE ABUNDANCE
Many people practice meditation to clear their mind, separate themselves from worries, experience enlightenment, focus on spirituality and connect with the Divine. Whereas many believe in emptying their mind, some guided meditation techniques choose to focus the mind and spirit on things that are true, noble, just, pure, lovely, virtuous and good helping us to experience life more abundantly.
As a Christian, I feel the best aspect of meditation is the focus on Christ and His boundless love for all of us. Without knowing Him and experiencing His peace, life would have little meaning for me.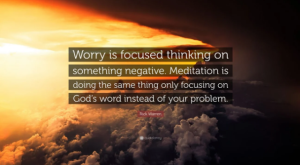 PERSONALIZED ACTS OF RANDOM KINDNESS
On Mondays, during our staff meetings, we like to discuss what we have done to brighten the lives of our clients. We like to continually find ways to get to know our clients better and provide acts of random kindness.  A while back, someone brought up that they were able to send a get-well card or provide a mask to someone who came into the office. (Worrying about masks will hopefully become a "remember when" concern as the years go by).  Jennifer noted that sending a get-well card was good, but possibly not the to the standard that we should aspire.  We noted that an Act of Random Kindness was not quite as meaningful unless it was more personalized. Jennifer designated herself as the PARK Police and we all had a little fun discussing this title.
EXPRESS APPRECIATION FOR OTHERS
If you are truly grateful, share it with others. During this holiday season, why not find ways to say thank you at least seven times a day or write seven thank you notes. If everyone practiced giving thanks and spreading thankfulness, how much stress anxiety, resentfulness, and hurt feelings would be able to neutralize? How much better would we all be if we were continually finding things to be greatful for?
Expressing thanks, being grateful and lavishing praise are actions that do not cost us anything. We all appreciate the acts of giving and receiving. Why not find more ways to give more abundantly this holiday season?
"As we express our gratitude, we must never forget that the highest appreciation is not to utter words, but to live by them."—John F. Kennedy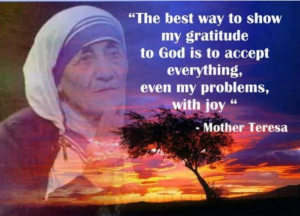 Forbes Recognized Joe Franklin as one of the Top Advisors in Tennessee
4700 Hixson Pike
Hixson, TN 37343
(423) 870 – 2140
www.Franklin-Wealth.com